Zondag eind maart was ook weer een aangename warme dag en het was reuze gezellig op EHST. Desirée heeft weer volop deltapiloten kunnen slepen.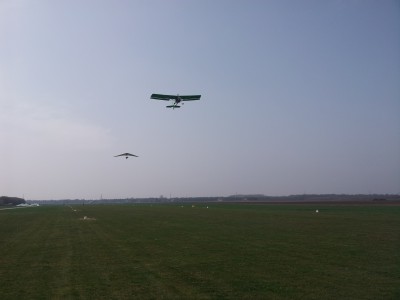 Robbie was er vandaag ook, zodat ze samen de lucht in konden. Eppo zijn vakbekwaamheid in upgraden van zijn delta is ook geslaagd en kan weer mooi aan het vliegen. Zo heeft Mario ook de neusplaat van zijn delta gecorrigeerd, zodat het weer tiptop in orde is. Of je Mario nu in de ochtend, of einde van de middag, of als het heiig is gaat vliegen,… maakt niet uit Mario blijft hangen? Hadewych liet ook zien dat ze vandaag telkens op haar voetjes kon landen. Het toverwoord is snelheid.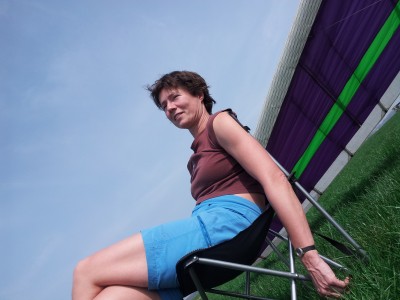 Coen heeft weer andere gezichtspunten kunnen filmen vanuit zijn delta. Ben benieuwd naar zijn compilatie in deze. Gisteren hadden we de dag afgesloten bij de Pizzeria, waar we heel vriendelijk werden onthaald. En vandaag kwam Cornelia, toen alles klaar was met een mandje vol met biertjes, etc naar de hangaar om nog met z'n allen een toost te doen op het afgelopen fijne weekend.